Congratulations:
You have successfully installed the latest version of X-Mouse Button Control.

For information and instructions, check out the user guide and the FAQ.
The user guide is included in the installation and you can find it in your start menu, under Highresolution Enterprises\XMouse Button Control. Alternatively, click here.

You can download additional language packs here.


For a list of new features and changes, please check out the change log here.

If you want further information, or support, please check out the user forums here.

Remember, X-Mouse Button Control is NOT affiliated to any mouse hardware and is FREE for anyone to use.
If you paid any money for X-Mouse Button Control, ask your supplier (not me) for a refund!

---
Donations:
Charity:

Over the first weekend of October 2021, I and two friends will be taking part in the 27th Club Triumph Round Britain Reliability Run.
The event, which was postponed from October 2020 due to the pandemic, once again involves a 2000 mile drive around Great Britain in a classic Triumph, all in 48 hours, pretty much non-stop except for food/fuel breaks! We are again taking Andy's rather special Stag saloon, a car that is older than me (and probably in better condition!)
This year, the chosen charity is Motor Neurone Disease Association so perhaps, instead of donating directly to XMBC, you could sponsor us instead. The event normally runs every two years. Three years ago, XMBC users made a big difference to our fundraising so be sure to leave a comment mentioning XMBC so I can see how many donations are as a result of you good XMBC users.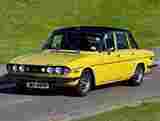 ---
Donations are welcome but please be aware that they will not buy you additional/faster support or new features. I certainly don't expect donations but at the same time, they are very much appreciated. You can donate with PayPal using the donate button.

You can also donate using Bitcoin using the button below:


Of course you can also click on a few ads or disable your ad-blocker for my site if you have one to show your support!
---
Disclaimer:
Please note that whilst the author actively runs and tests this software on several machines and different versions of windows, no warranty or guarantee on the performance of the software or that this software is free from bugs, is provided. Neither the author nor anyone else involved in the production, testing or delivery of this software shall be liable for any damages of any type.

All downloads are checked for known viruses at the time of publishing.